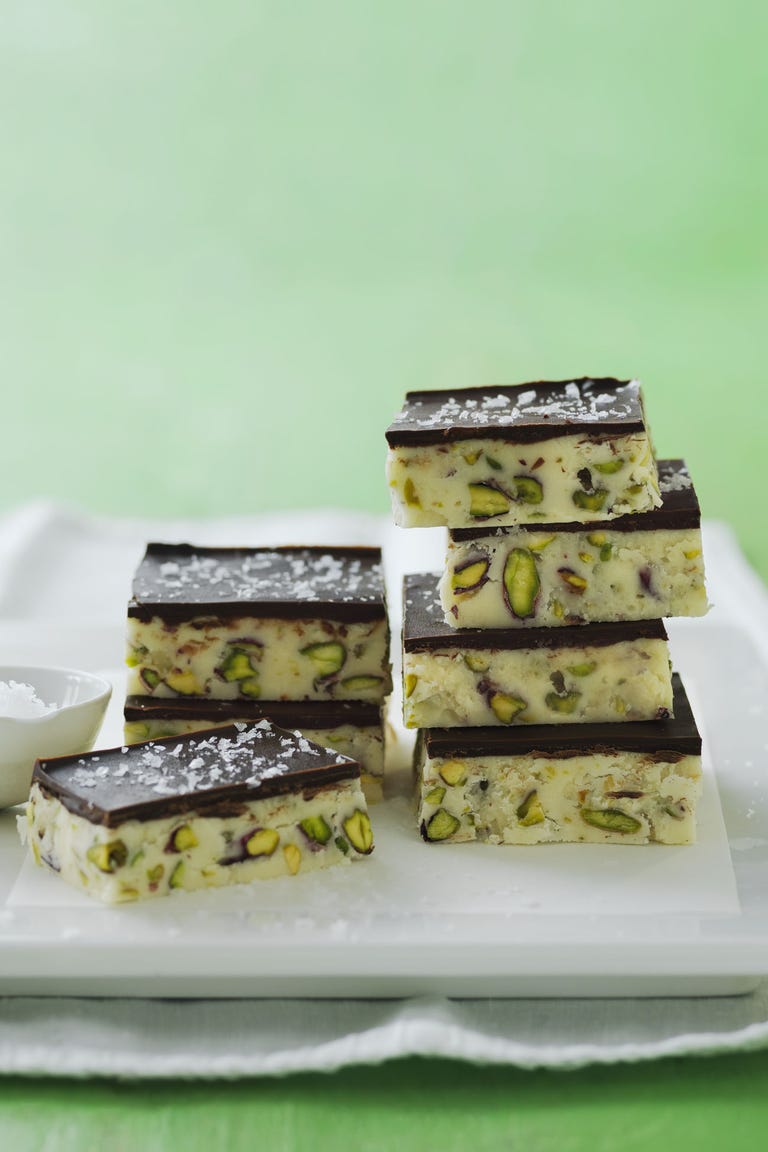 Opera Creams
This easy, homemade dessert packs bittersweet chocolate, salty pistachios, and rich vanilla flavor into one special treat.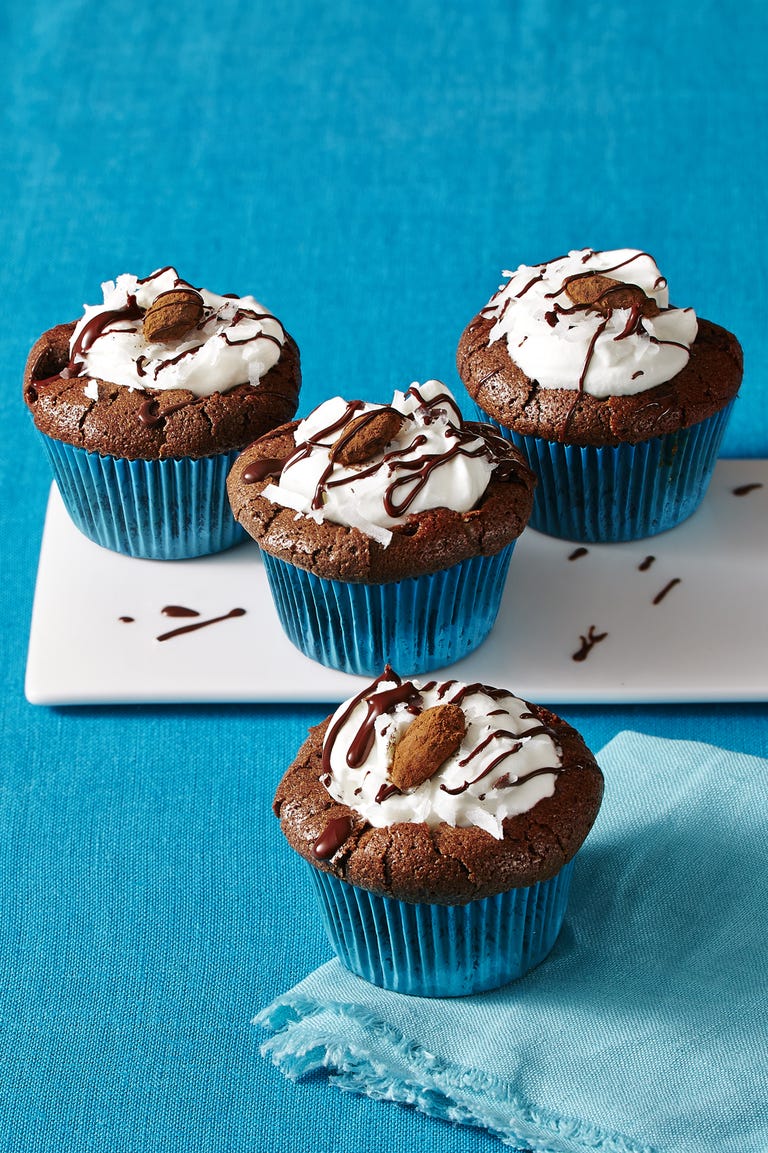 Almond Joy Cupcakes
This candy bar in cupcake form will have you jumping for joy.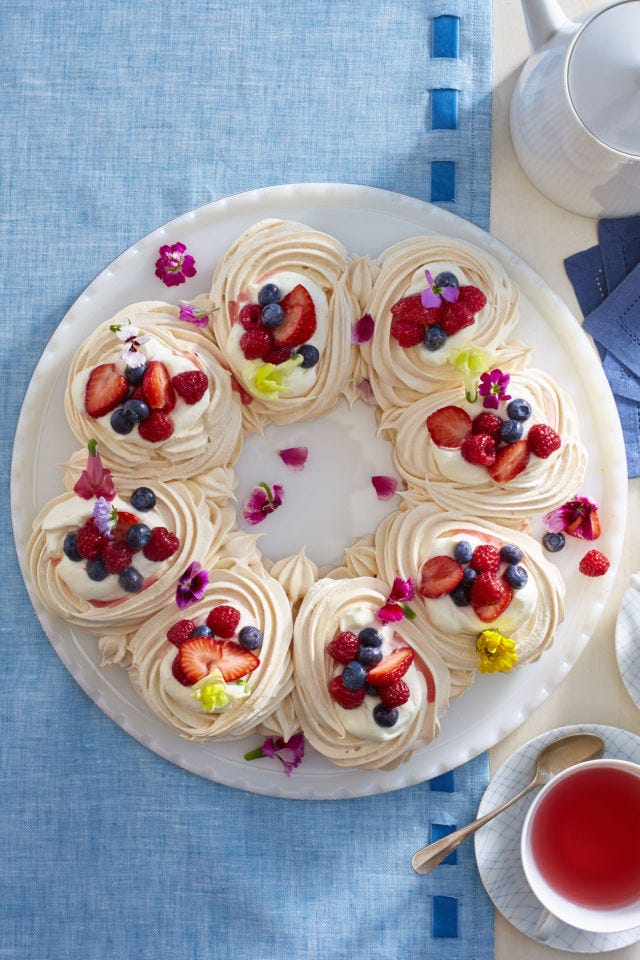 Meringue Wreath
This versatile dessert is both a sweet snack and an eye-catching centerpiece. Customize it with your favorite seasonal toppings and serve it year-round.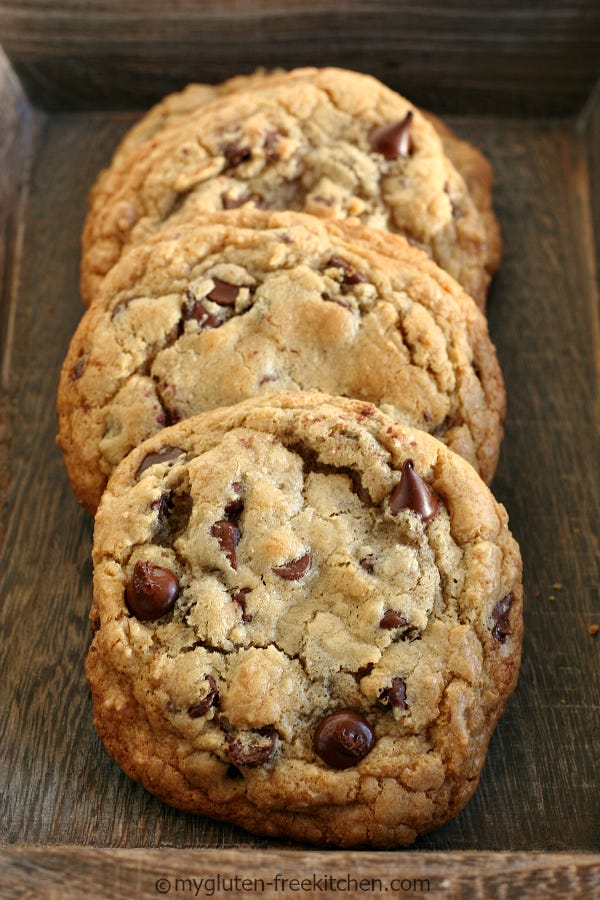 Courtesy of My Gluten-Free Kitchen
Chocolate Chip Cookies
Unlike some of their other "gritty" textured counterparts, these gluten-free chocolate chip cookies taste like the real thing. With the addition of a few unexpected ingredients (like cream cheese) to this chewy, melty cookie recipe, you'll want to bookmark it for years to come.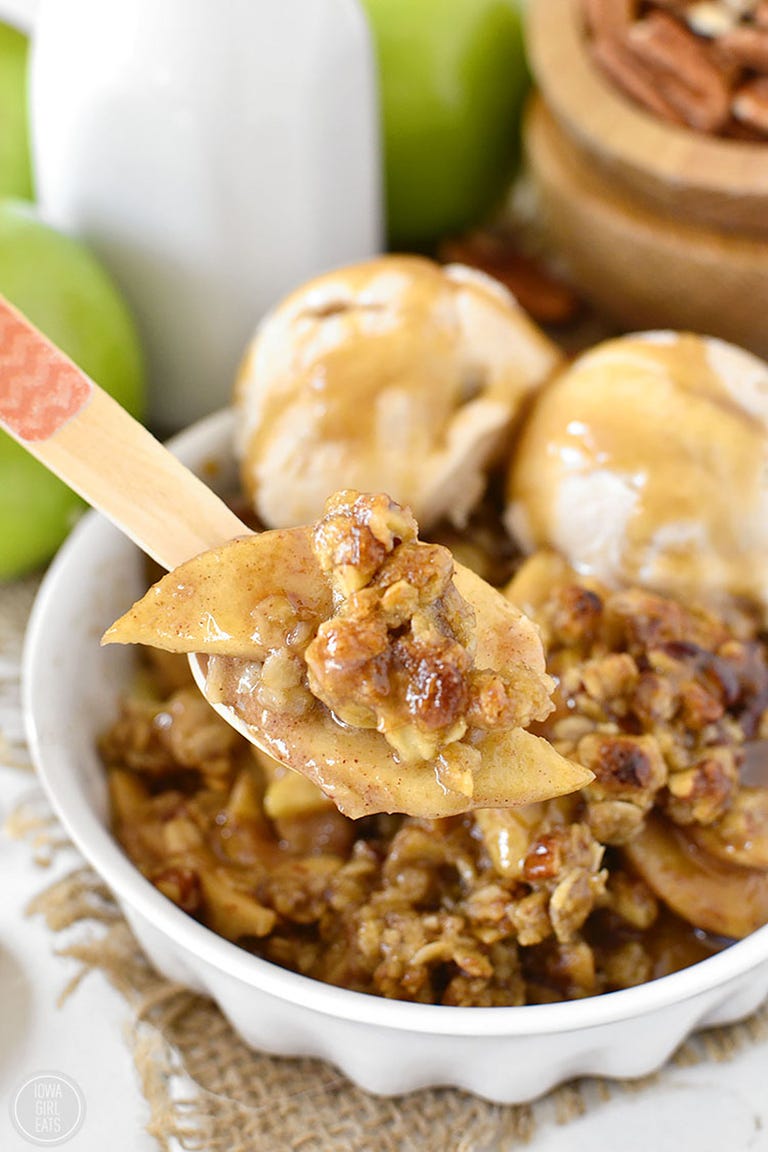 Courtesy of Iowa Girl Eats
Caramel Apple Crisp
Top this ooey-gooey apple crisp with ice cream and an easy-to-make caramel sauce.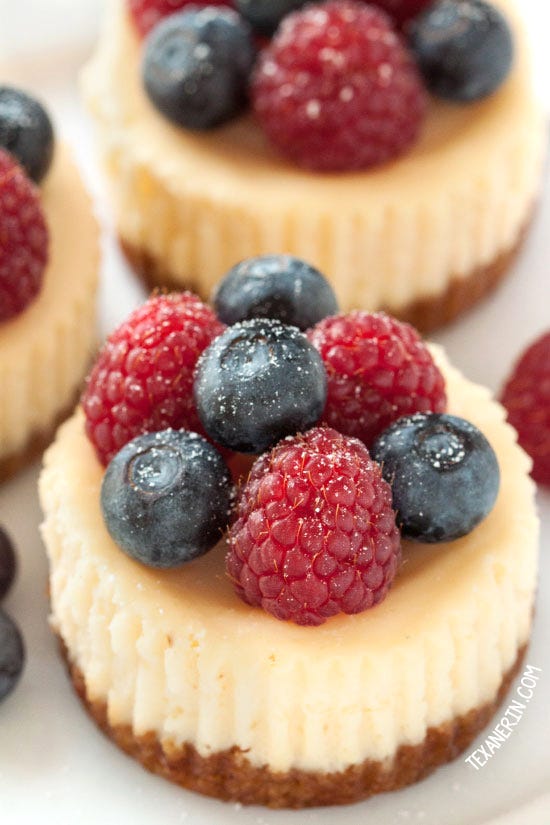 Courtesy of Texas Erin Baking
Mini Cheesecakes
Get your cheesecake fix with these adorably healthy mini desserts. The crust is made with almond flour, so you know it has to be good!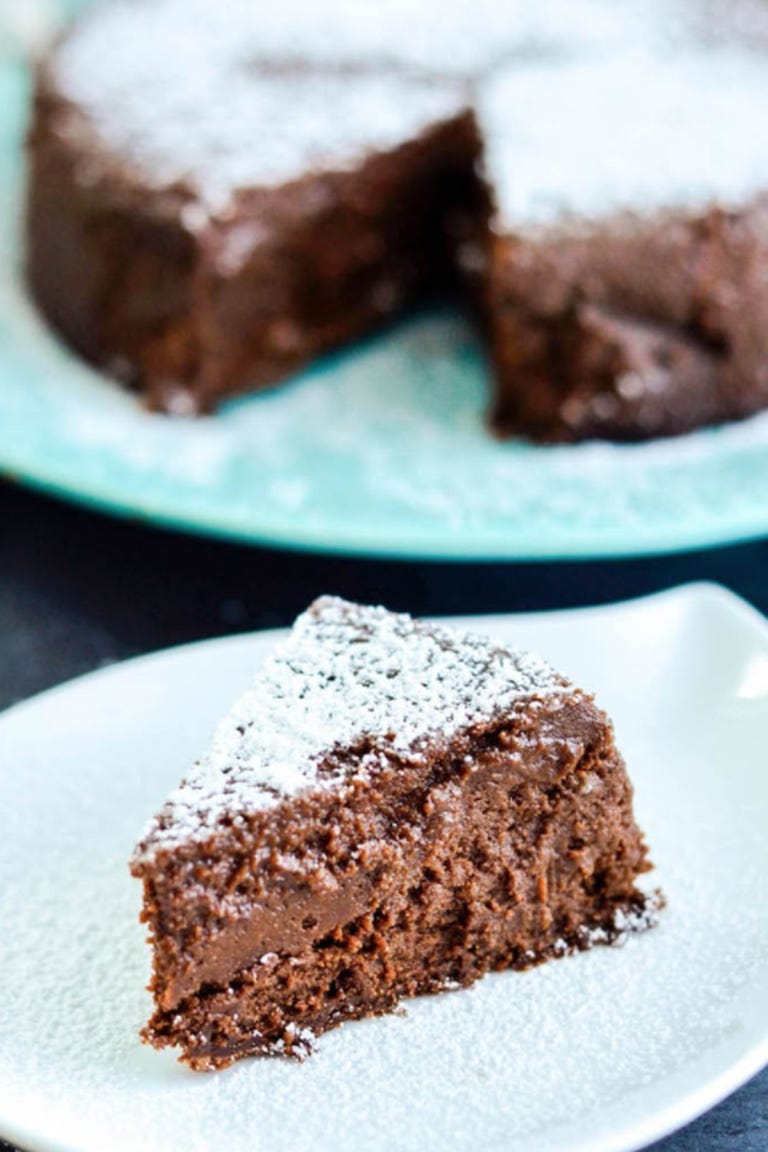 Courtesy of Joy Food Sunshine
Flourless Chocolate Cake
No flour means more room for chocolate in this decadent cake recipe.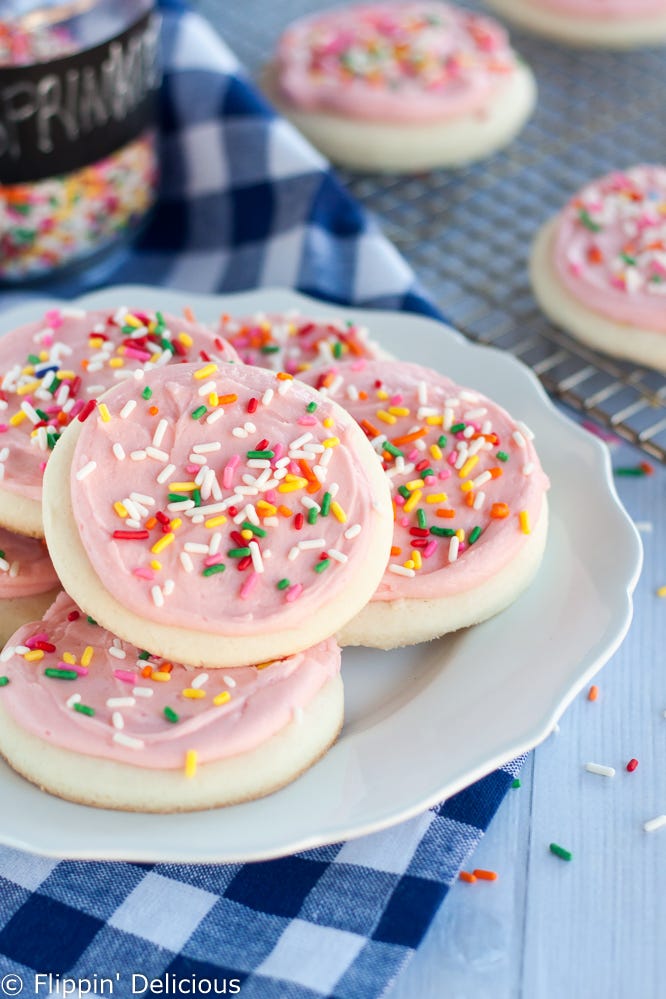 Courtesy of Flippin' Delicious
Soft Frosted Sugar Cookies
You'll feel just like a kid again with this take on fluffy sugar cookies. Complete with a generous dose of colorful sprinkles, it'll be hard not to reminisce of the days filled with pizza parties and Barbie dolls.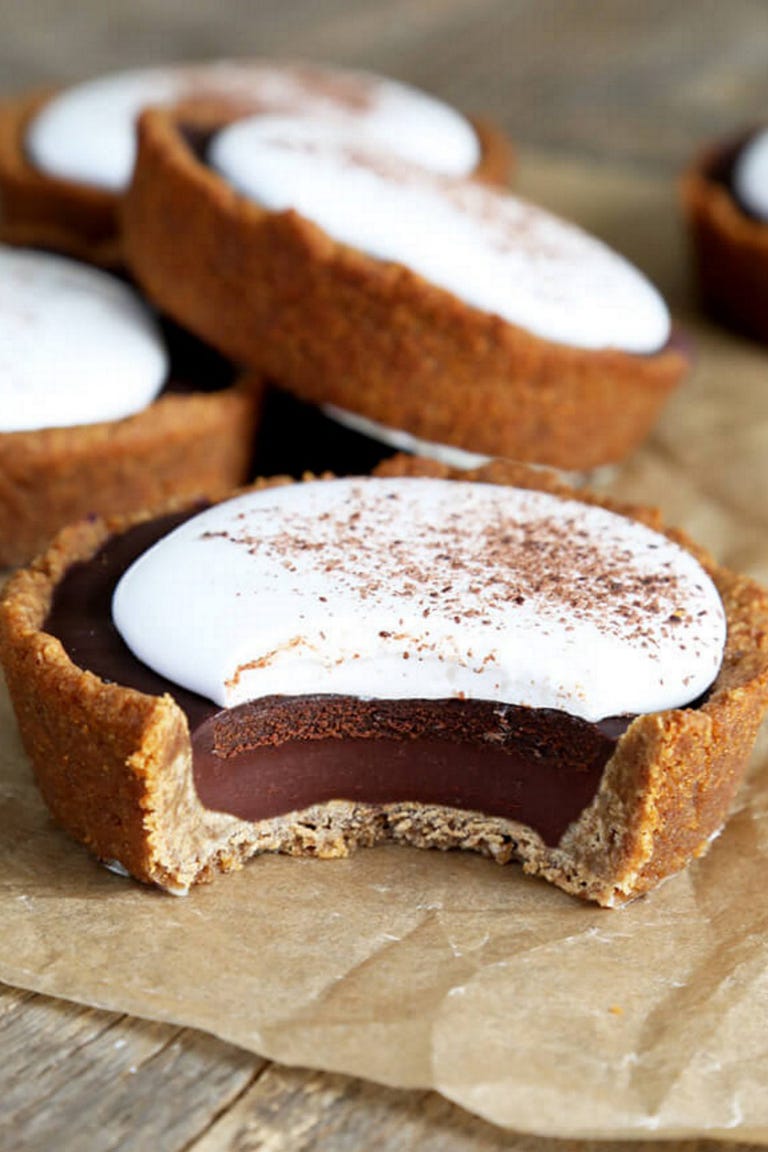 Courtesy of Gluten Free On a Shoestring
Miniature S'mores Pies
Traditional s'mores can be quite messy, but this version is super easy to whip up and are mini pies of gluten-free perfection.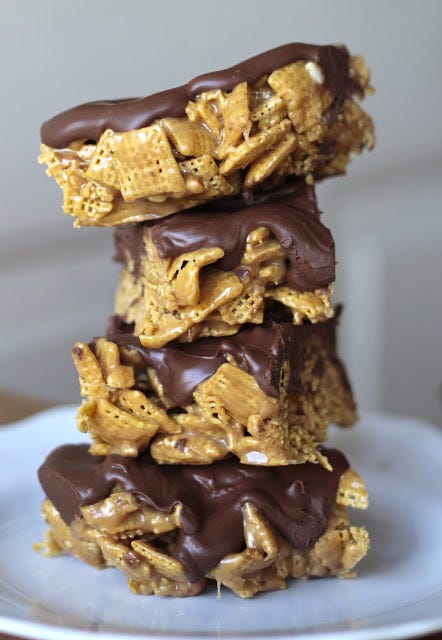 Courtesy of Yammie's Gluten Freedom
Chex Scotcheroos
If peanut buttery Chex topped with a drizzle of sweet chocolate sounds like paradise, then these scotcheroos are for you.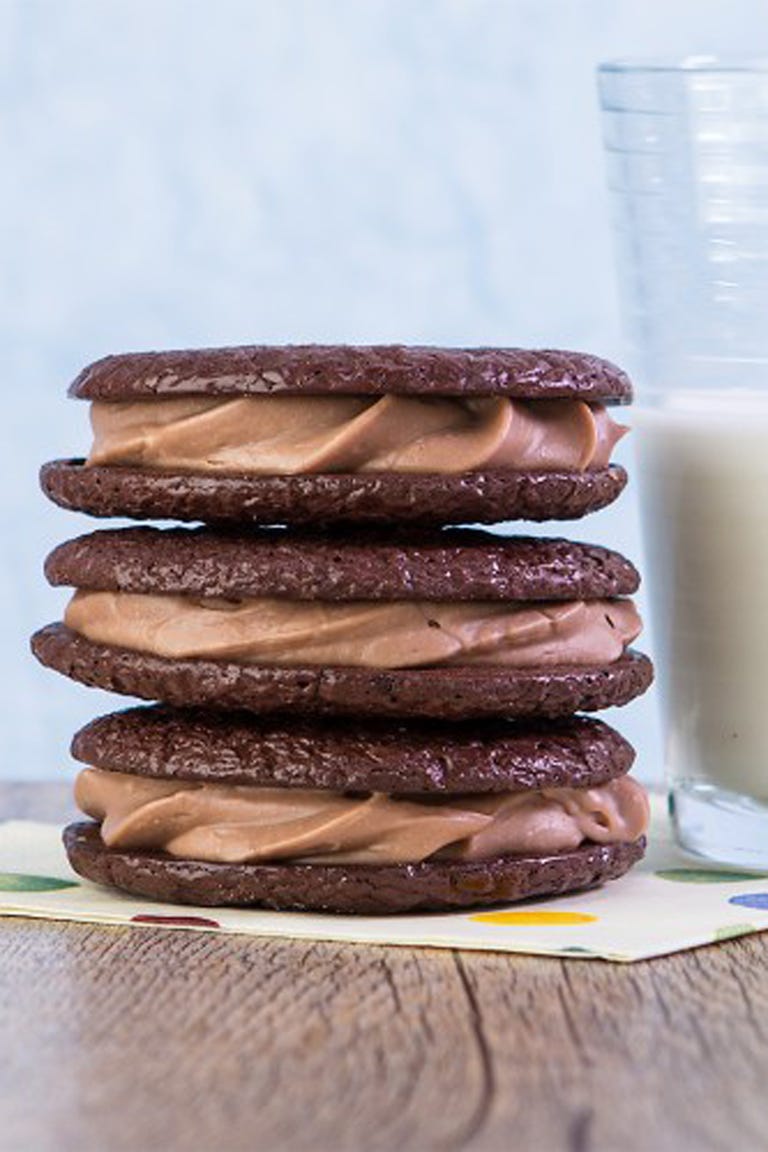 Courtesy of Gluten Free Canteen
Nutella Chocolate Sandwich Cookies
If you've ever had Nutella before, you know that the sweet condiment goes well on practically anything. As you would imagine, pairing with two glorious chocolate patties makes for a knockout dessert.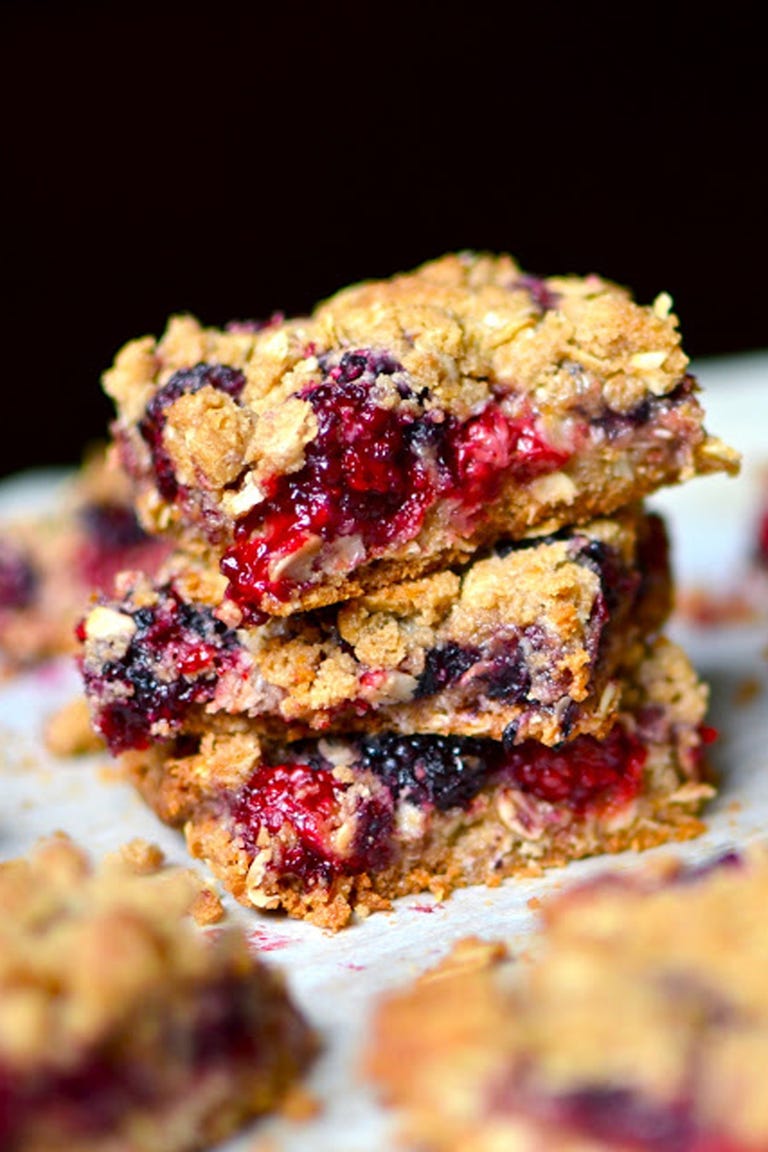 Courtesy of Yammie's Gluten Freedom
Chewy Blackberry Oat Bars
Stash these bars in your purse for an energy-boosting midday snack. They don't have any added sugar in them, so you can enjoy them guilt-free.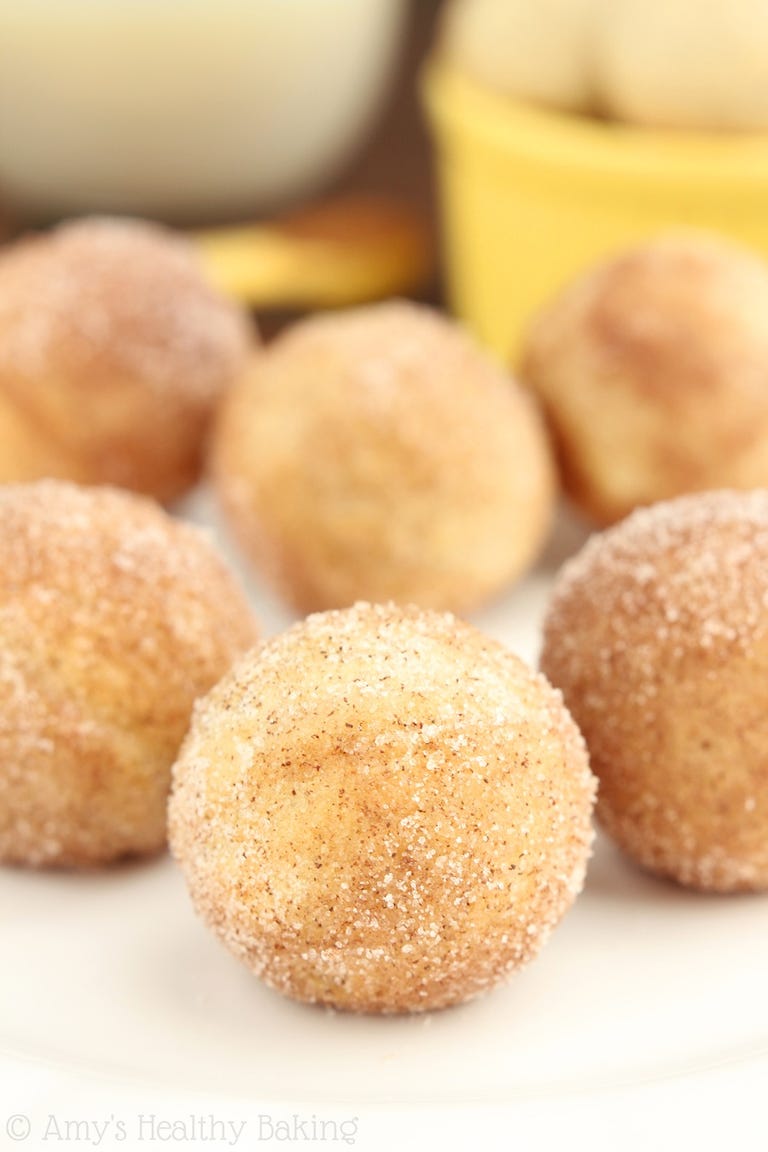 Courtesy of Amy's Healthy Baking
Baked Snickerdoodle Donut Holes
Let's be real, who doesn't have a hankering for doughnuts every now and then? Thankfully, these baked cinnamon sugary bites taste incredible and won't leave you feeling guilty.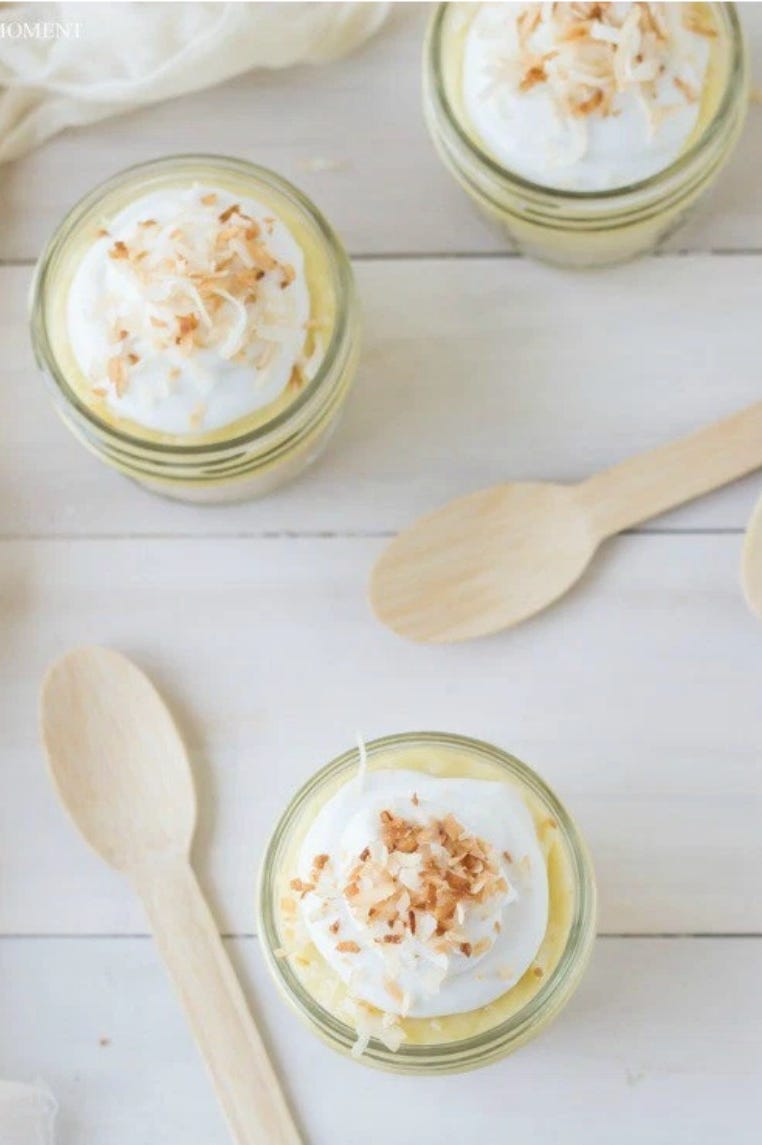 Courtesy of The Sweet Tooth Life
Coconut Cream Pie Jars
Never has indulging in coconut cream pie looked so, well, healthy. Sure, we're not talking the kale kind of healthy, but this dairy- and gluten-free dessert is delicate enough for the most sensitive of tummies and tastes alike.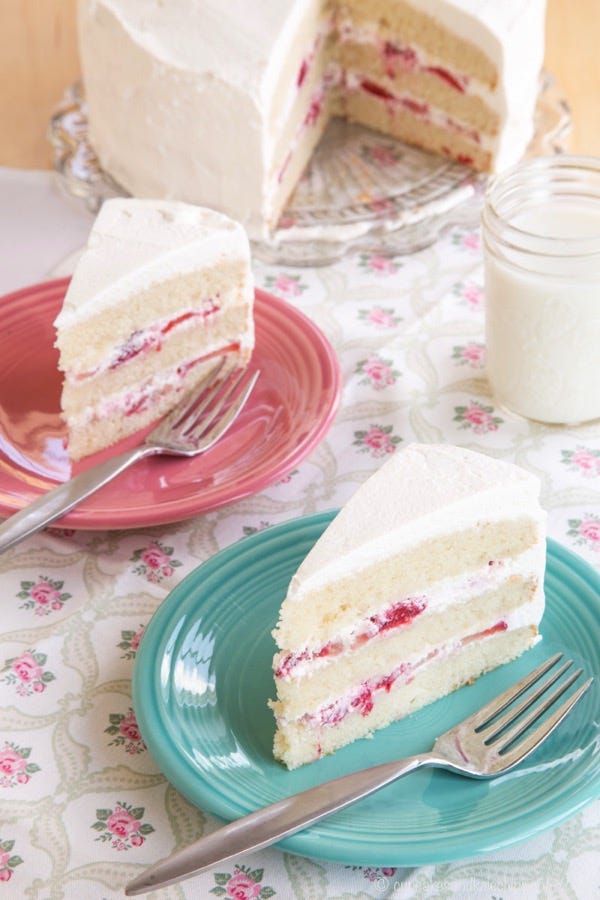 Courtesy of Cupcakes and Kale Chips
Strawberries and Cream Cake
No one will even suspect this is a wheat-free version of the classic tart and creamy cake. So yes, everyone CAN have their cake and eat it, too.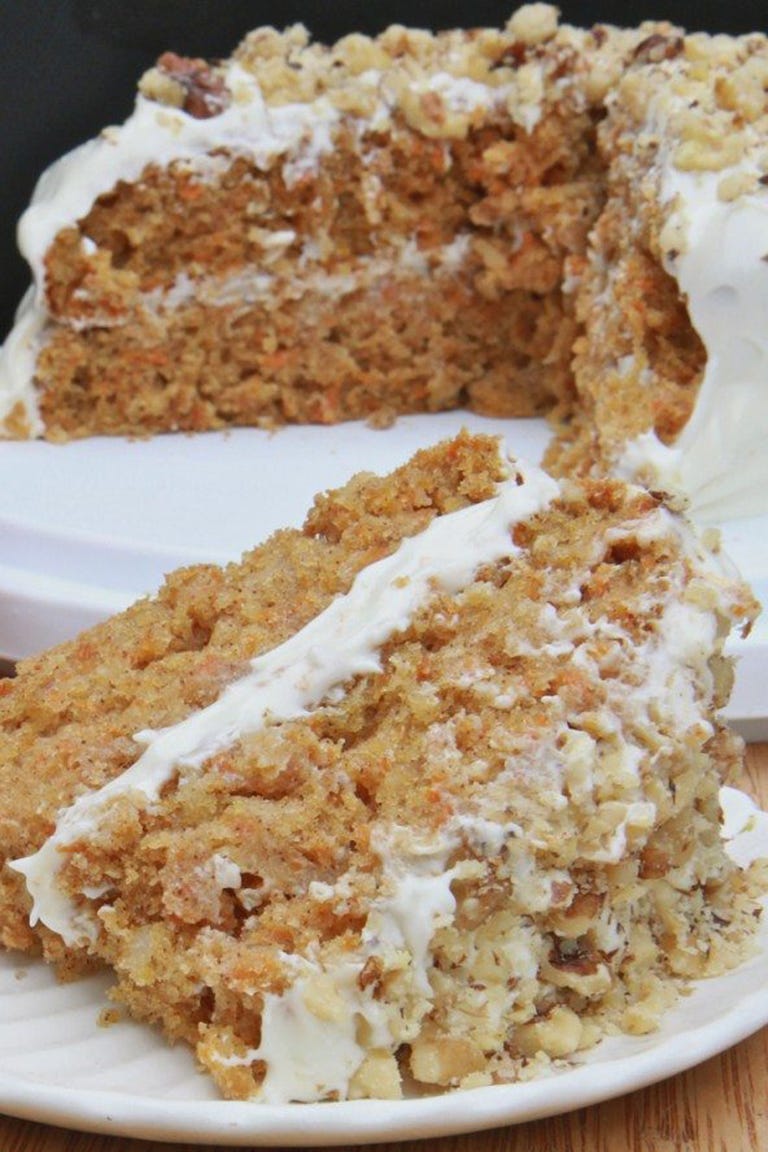 Courtesy of Divas Can Cook
Moist and Fluffy Carrot Cake
Somehow this carrot cake achieves a fluffy, moist texture without the use of white flour, but we're not complaining. The cake's cinnamon-spiced sweetness is paired amazingly with the silky cream cheese frosting, making for one incredible dessert.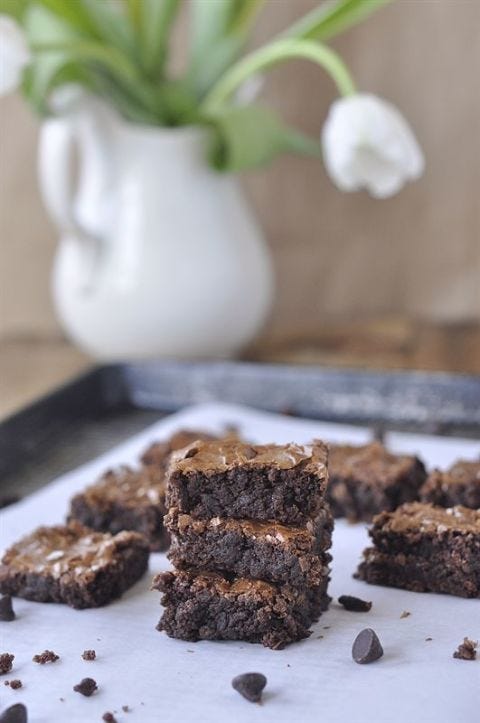 Courtesy of Your Homebased Mom
Chocolate Brownies
Calling all chocoholics! Indulge your sweet tooth with these moist and chewy brownies filled with melty chocolate chips. You won't even feel like you're not eating the "real" thing.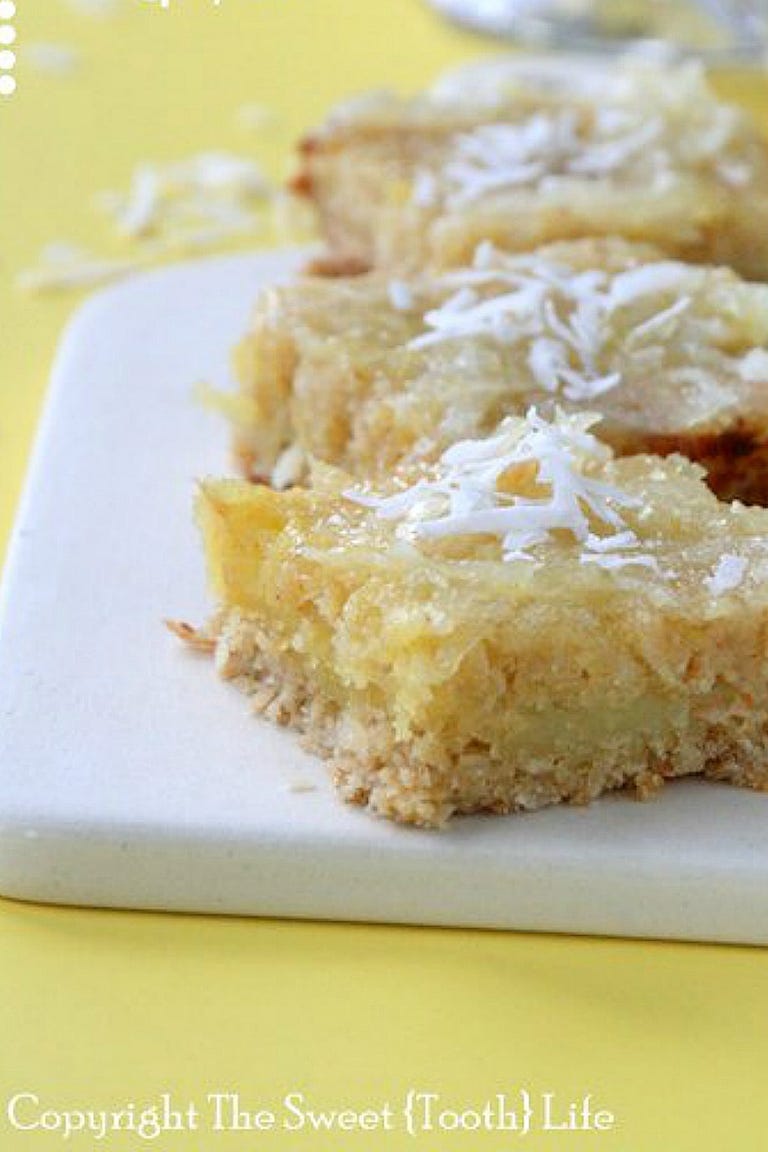 Courtesy of The Sweet Tooth Life
Coconut Lemon Bars
Take your taste buds on vacation with this tropical-inspired recipe. The tart lemon, chewy coconut, and crunchy oat crust are enough to make this recipe a quick favorite in your household.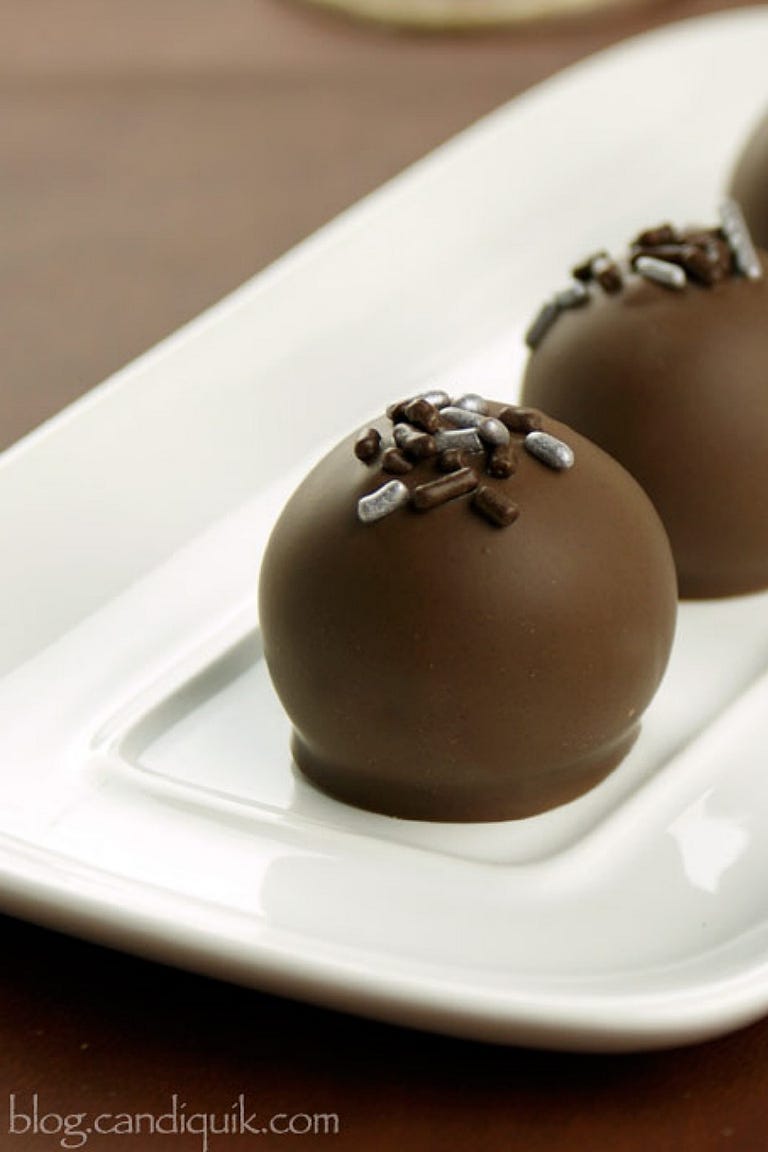 Courtesy of Miss Candiquik
Black Bean Truffles
Black beans in a chocolate truffle may seem off-putting, but one bite is all you need to fall for these yummy truffles.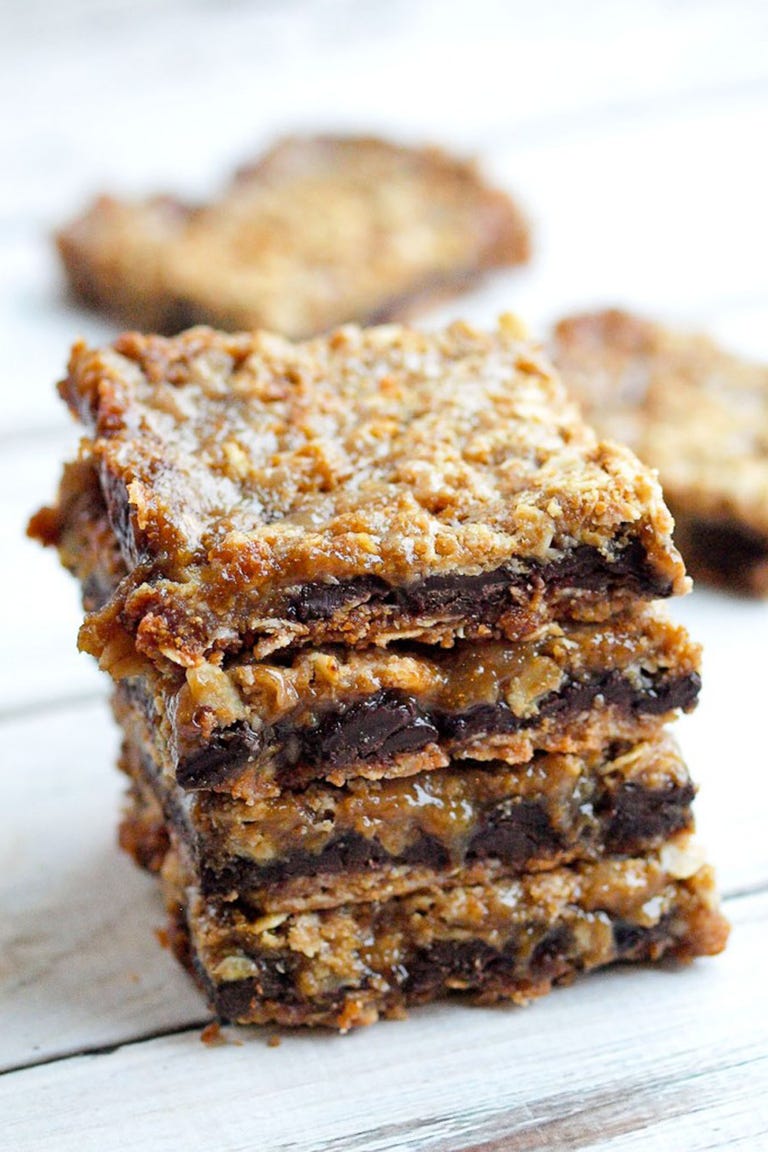 Courtesy of Happy Healthy Mama
Vegan- And Gluten-Free Carmelitas
Skip the gluten and indulge in these chocolate, caramel delights instead.
This content was originally published here.