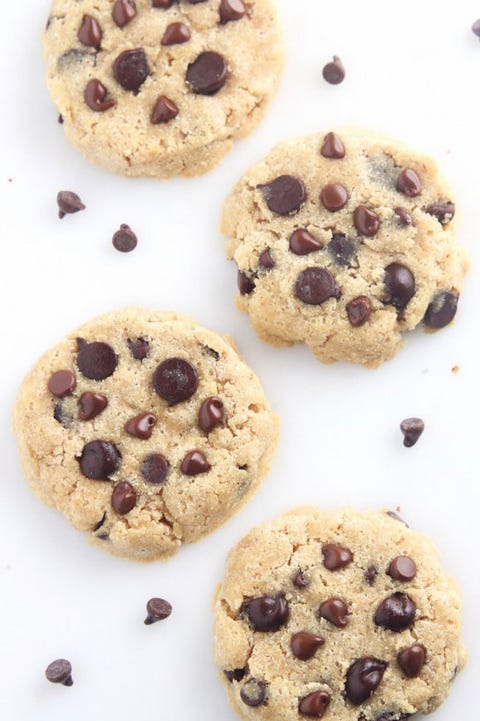 Amy's Healthy Baking
Chocolate Chip Cookies
One simple way to make cookies low-carb? Rethink your flour choices, says Elissa Goodman, a Los Angeles-based holistic nutritionist: "Replacing the flour with coconut or almond flour instantly cuts out carbs and provides more nutritional benefits."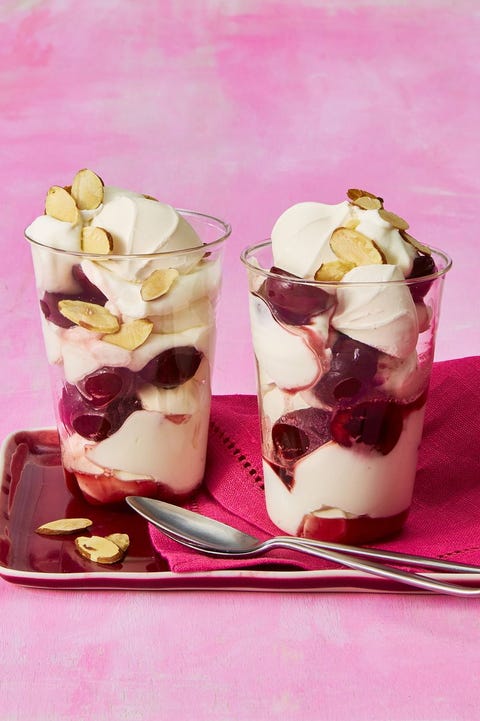 Cherries Jubilee Fool Trifles
Greek yogurt, cream, and freshly pitted cherries are the stars of this creamy, yet light, dessert. Oh and a little rum too.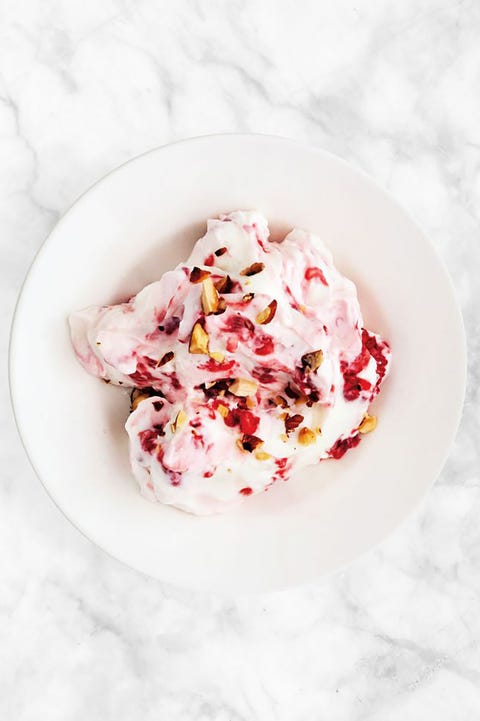 Creamy Frozen Raspberry Mousse
All it takes to create this mousse is some quark, sugar, raspberries, fresh lime juice, and almonds. Yep, it's that simple.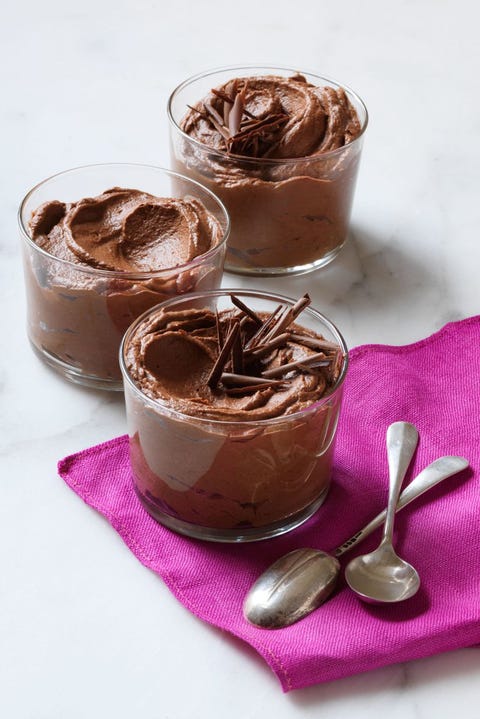 Double Chocolate Mocha Mousse
Not only is this an easy, low-carb treat, but it's also low on sugar. Talk about a win-win.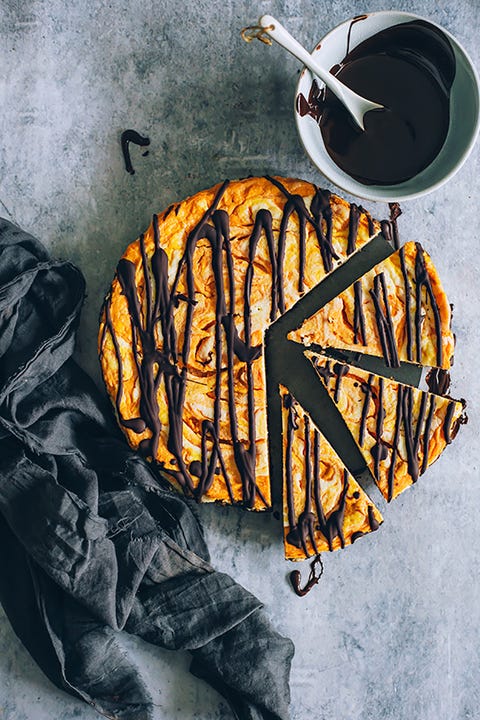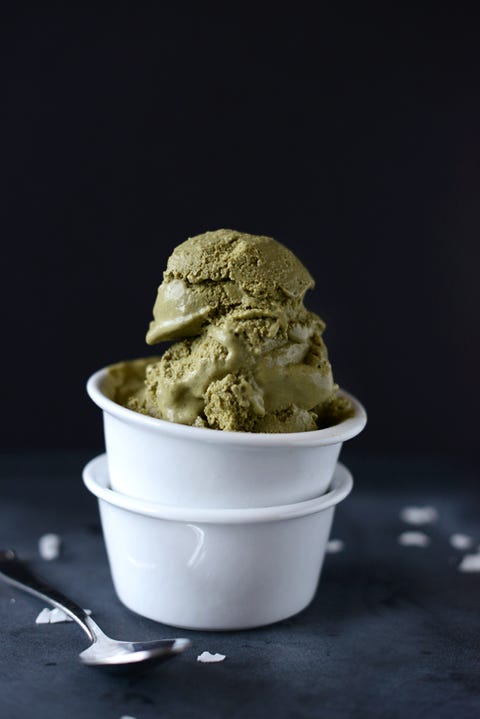 Green Tea Coconut Ice Cream
You can eat ice cream when you're on a low-carb diet — just make it vegan. This extra-creamy option uses coconut and almond milk.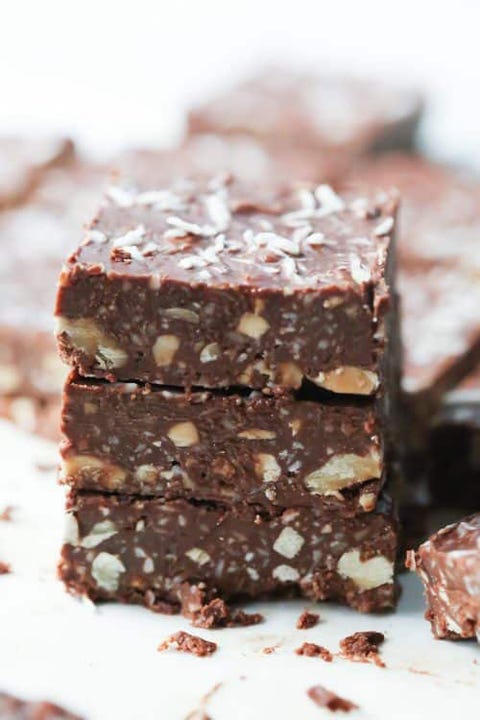 No-Bake Chocolate Coconut Bars
These low-carb bars don't require any baking whatsoever. All you need is a microwave and a little patience while they harden in the fridge.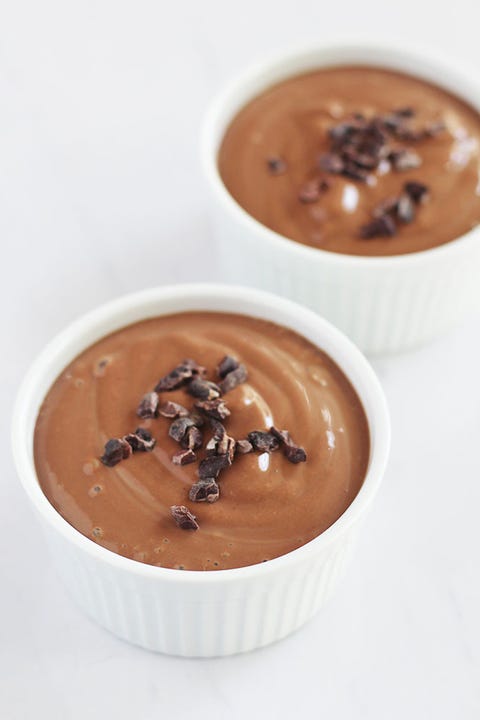 Tofu Chocolate Pudding
To create a healthier — and protein-packed! — version of chocolate pudding, just blend silken tofu and cacao powder. "Tofu is surprisingly low in carbs," Goodman says. "And by using a protein powder like PlantFusion Chocolate Brownie Protein Powder that has a rich chocolatey flavor, you'll save on carbs and sugar."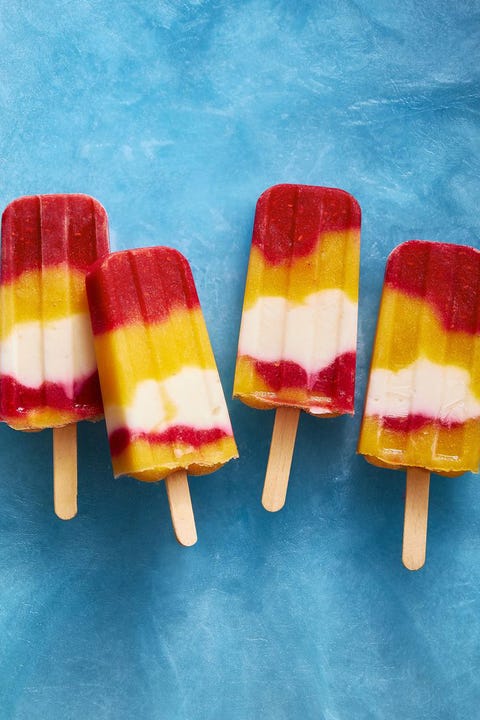 Peach Melba Ice Pops
Is there anything more refreshing than a fruity popsicle? Enjoy this peach and raspberry mix while the weather is warm or cold.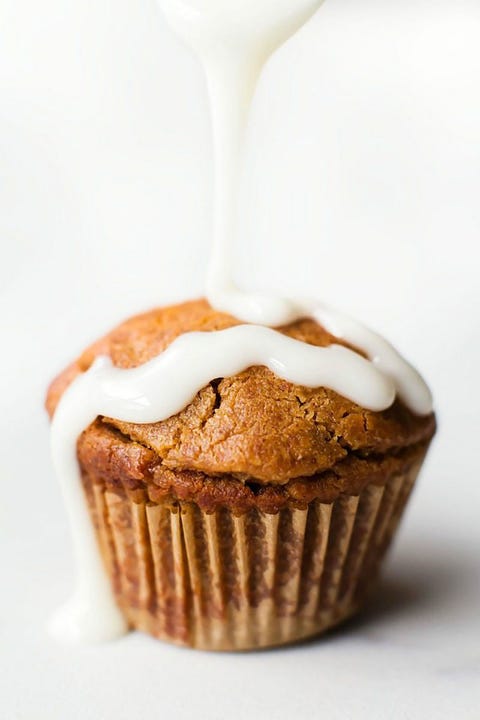 The Big Man's World
Low-Carb Cinnamon Roll Muffins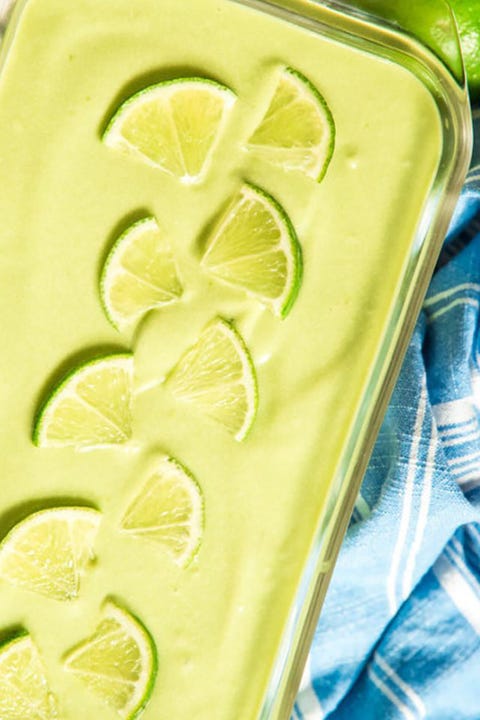 Tropical Avocado Ice Cream
Avocados make a great low-carb ingredient in desserts — ice cream included. This dish combines the green fruit with coconut cream and maple syrup.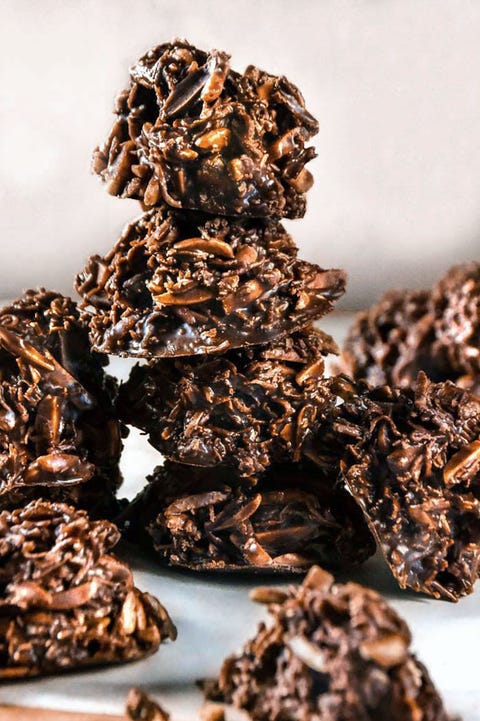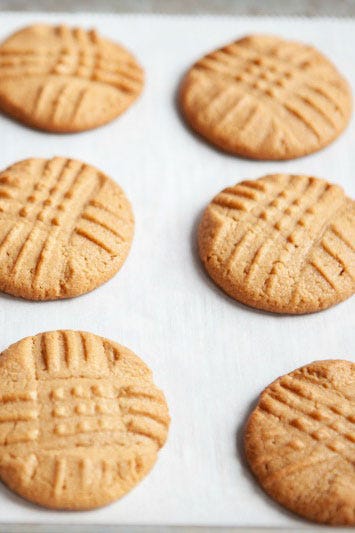 3-Ingredient Peanut Butter Cookies
Good news: This recipe only calls for peanut butter, sweetener, and an egg. "In addition to antioxidants, peanut butter's monounsaturated fat and protein content will help keep you feeling fuller longer," Goodman says.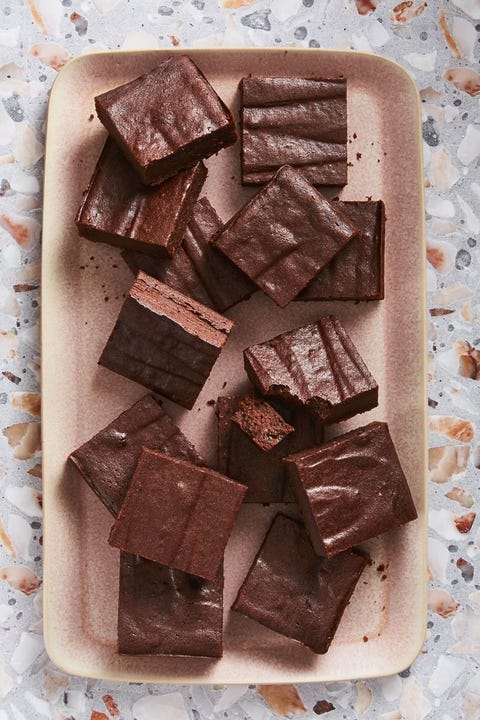 Fudgy Beet Brownies
Did somebody say brownies? This version cuts carbs by using minimal flour and a whole lot of beets.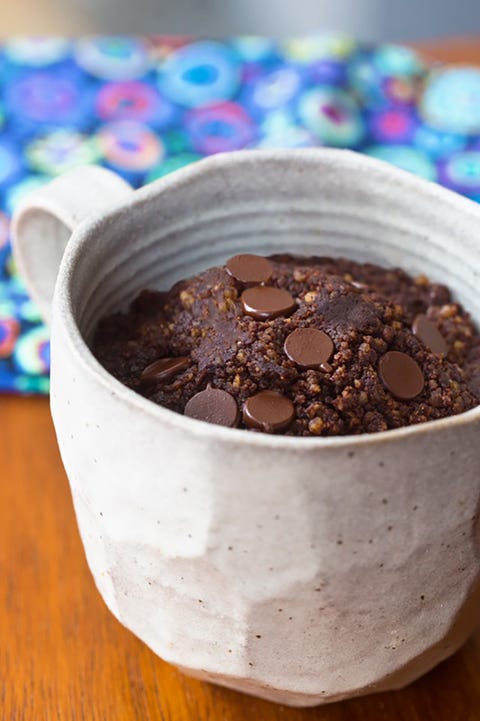 Chocolate Covered Katie
Keto Mug Cake Recipe
The only steps to making this chocolatey mug cake is combining everything in a mug (including a low-carb nut flour) and putting it in the microwave for a minute.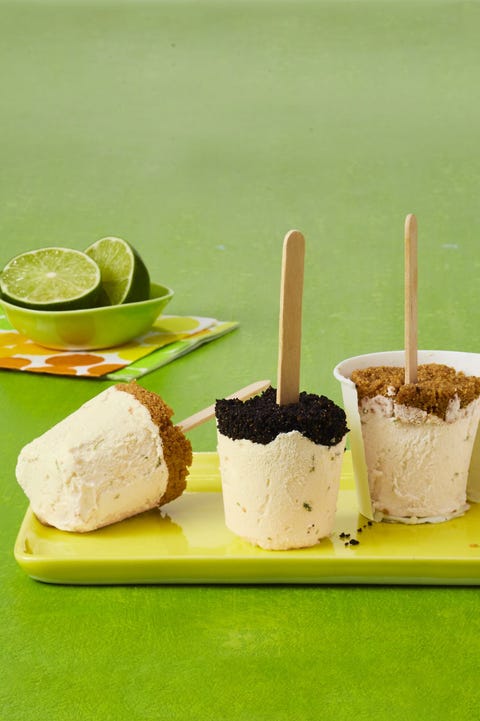 Key Lime Ice Pops
Get your key lime pie fix in a healthier format — a.k.a. a mini popsicle version that's still just as delicious.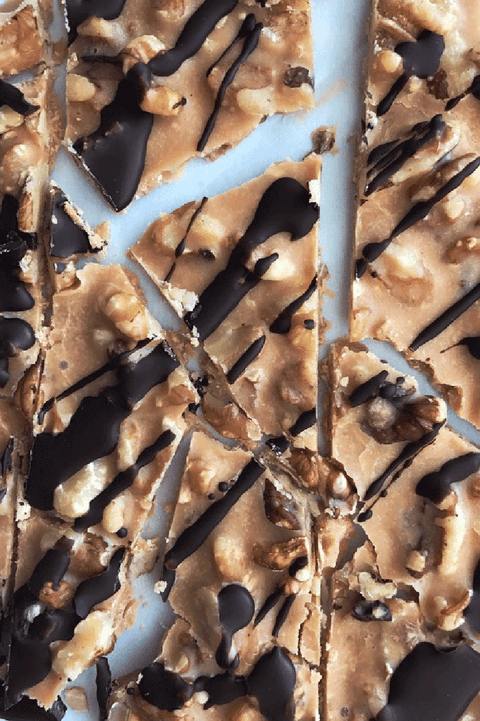 Low-Carb Peanut Butter Bark
Crunchy bark isn't just for the holidays. You can eat this sweet low-carb mix all year long.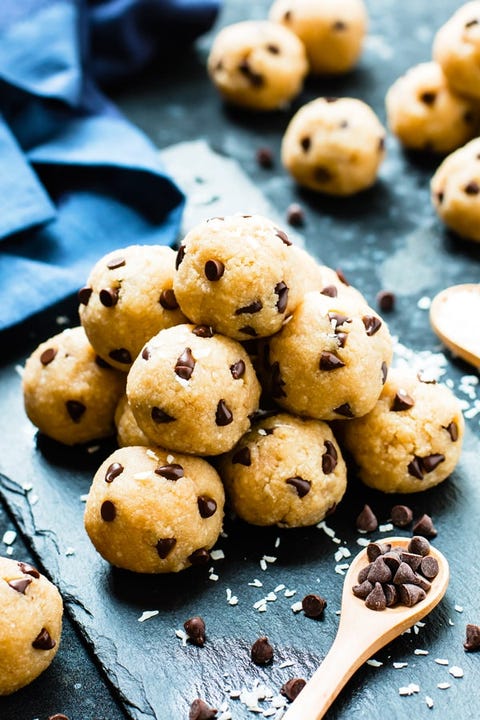 Chocolate Chip Cookie Dough Bites
The only bad thing about these 7-ingredient cookie dough bites is that it's going to be really hard not to eat the entire batch at once.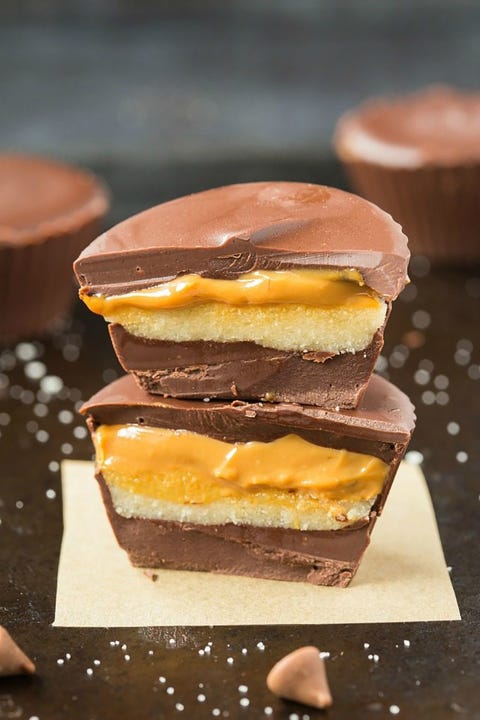 The Big Man's World
Snickers Cups
If you're obsessed with Snickers candy bars, you'll love this healthier low-carb version.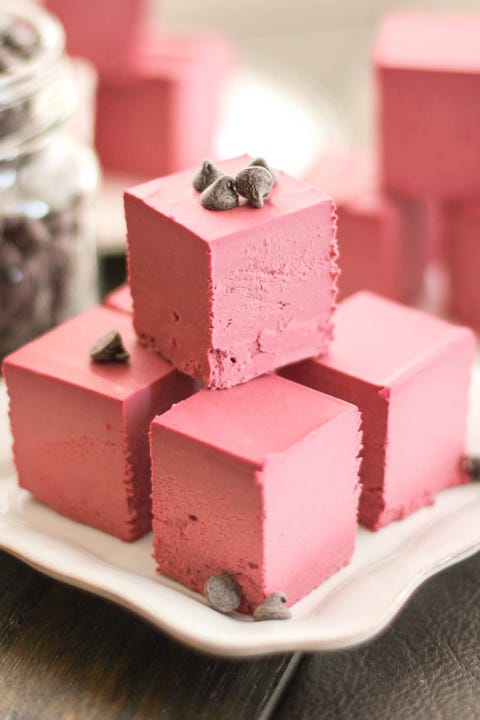 Desserts with Benefits​
Healthy Raw Red Velvet Fudge
You've never tasted fudge like this before. The red velvet version is made of cashews, almond milk, and beet purée.
This content was originally published here.