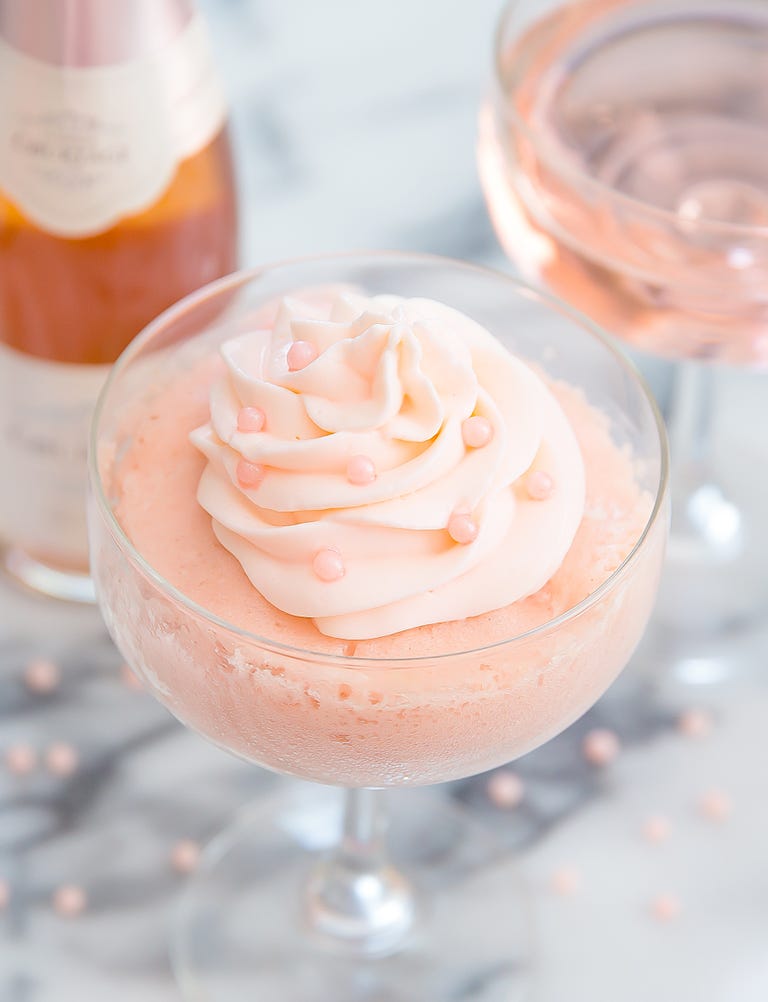 Rosé Champagne Cake
Need a speedy dessert you can whip up in no time? This beautiful rosé champagne cake takes just 1 minute to make.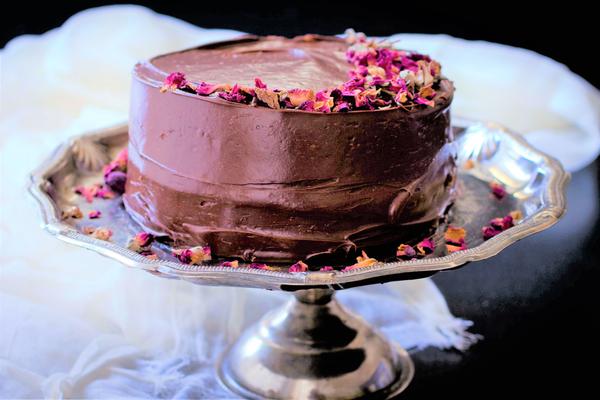 Vanilla Rose Cake
This vanilla rose cake is a delicately floral dessert, best served by candlelight and alongside a bouquets of, you guessed it, more roses.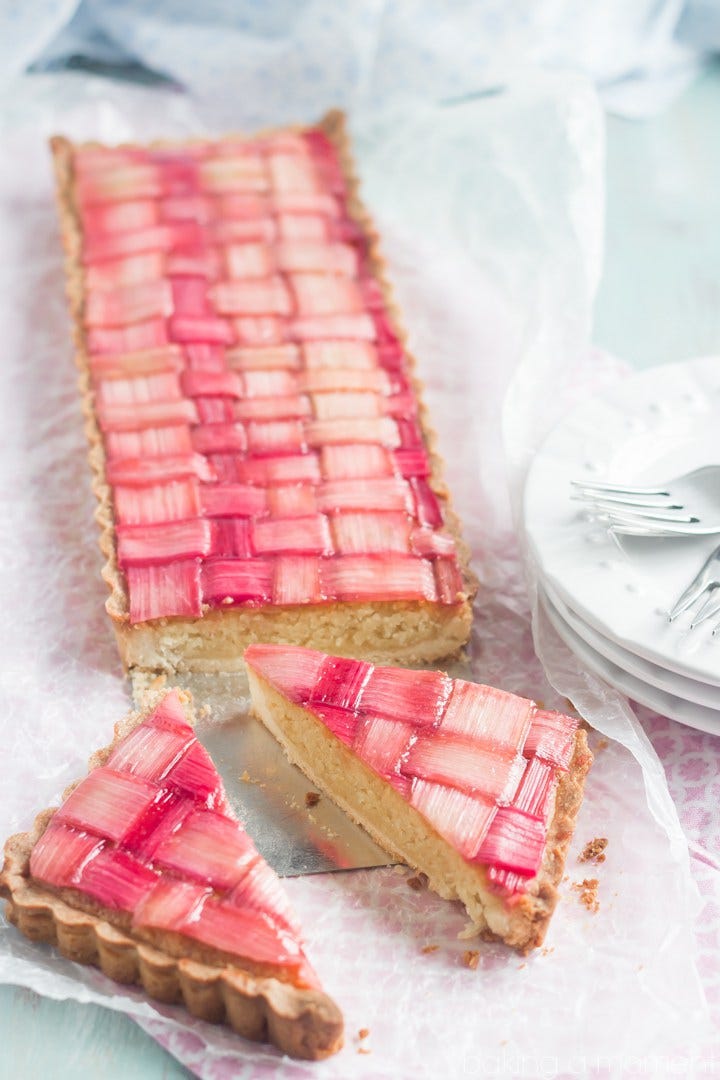 Rhubarb Tart
Dense flavorful frangipane topped with a lattice of pretty pink rhubarb — what could be more festive?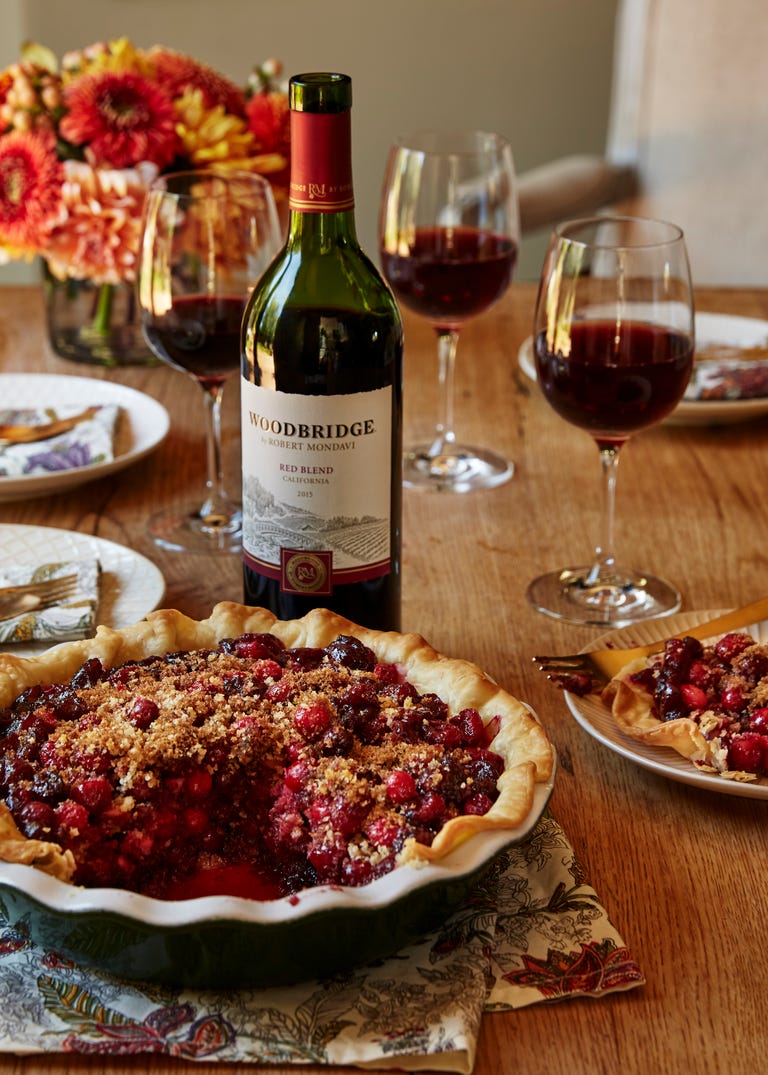 Valentine's Crumble
This festive and heart-warming fruit crumble combines a mouthwatering fruit filling with red wine, with more served on the side, of course!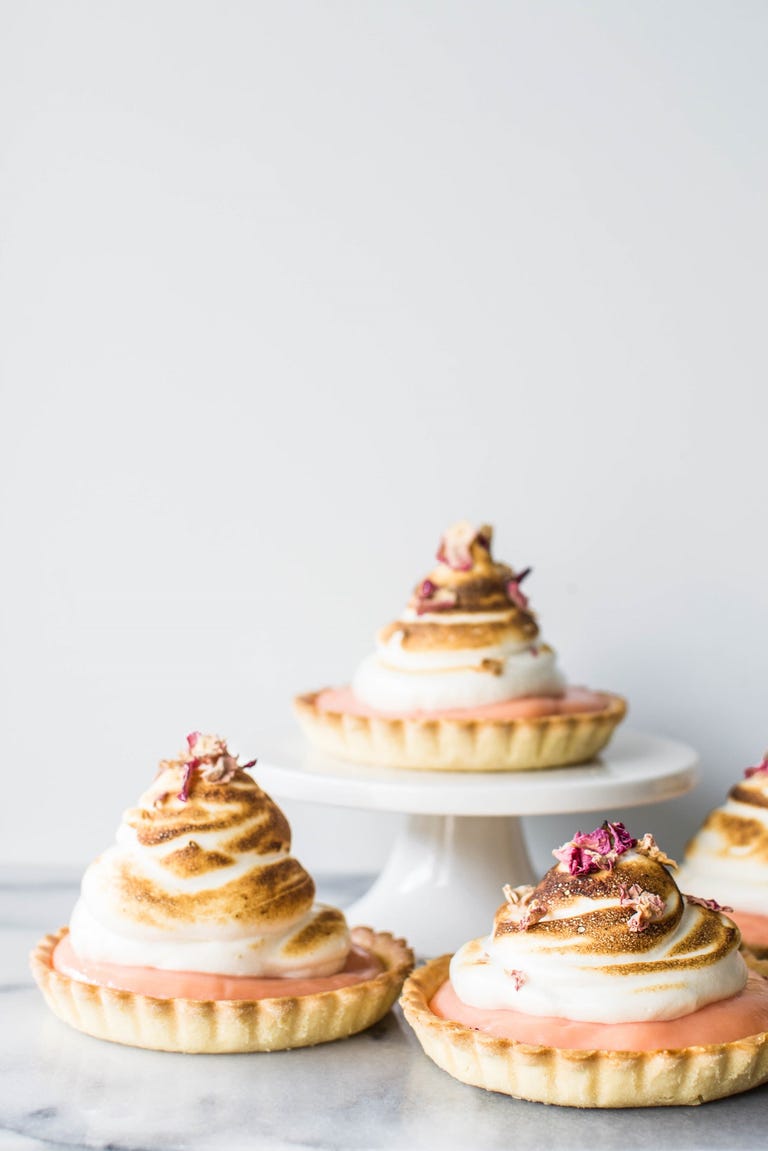 Pink Pomelo And Rose Tarts
Prepare beautiful creamy tarts that pair fragrant rose with tart pomelo, and are capped off with a plume of toasted meringue.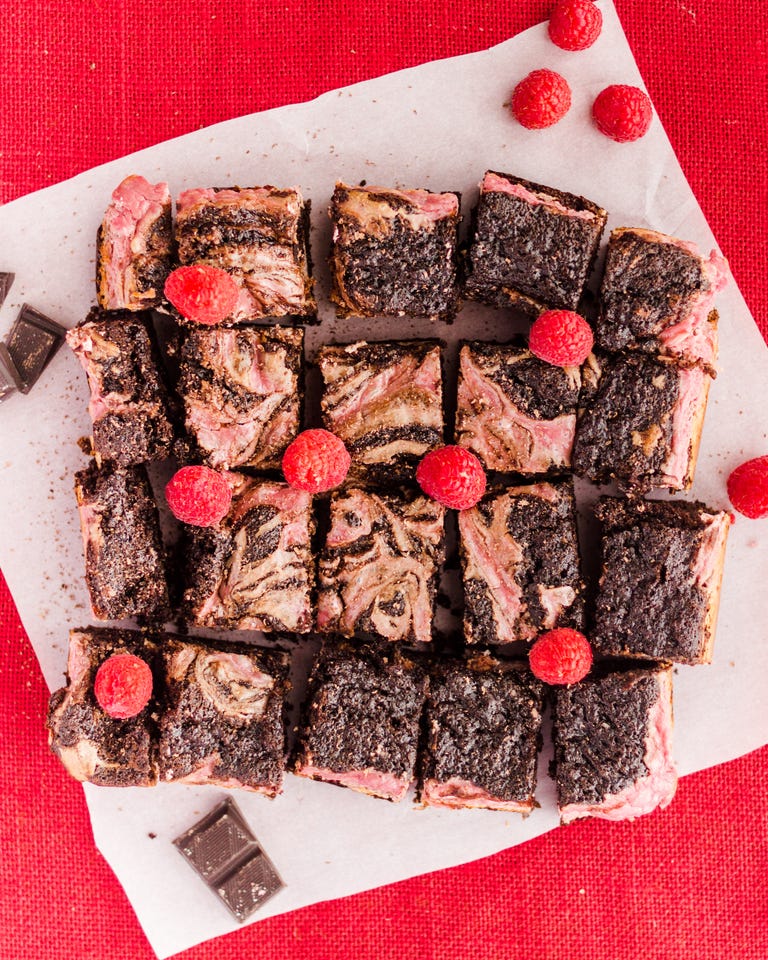 Raspberry Cheesecake Brownies
Bake a sweet treat for your sweetheart this Valentine's Day, and make a batch of these fluffy, marbled raspberry cheesecake brownies.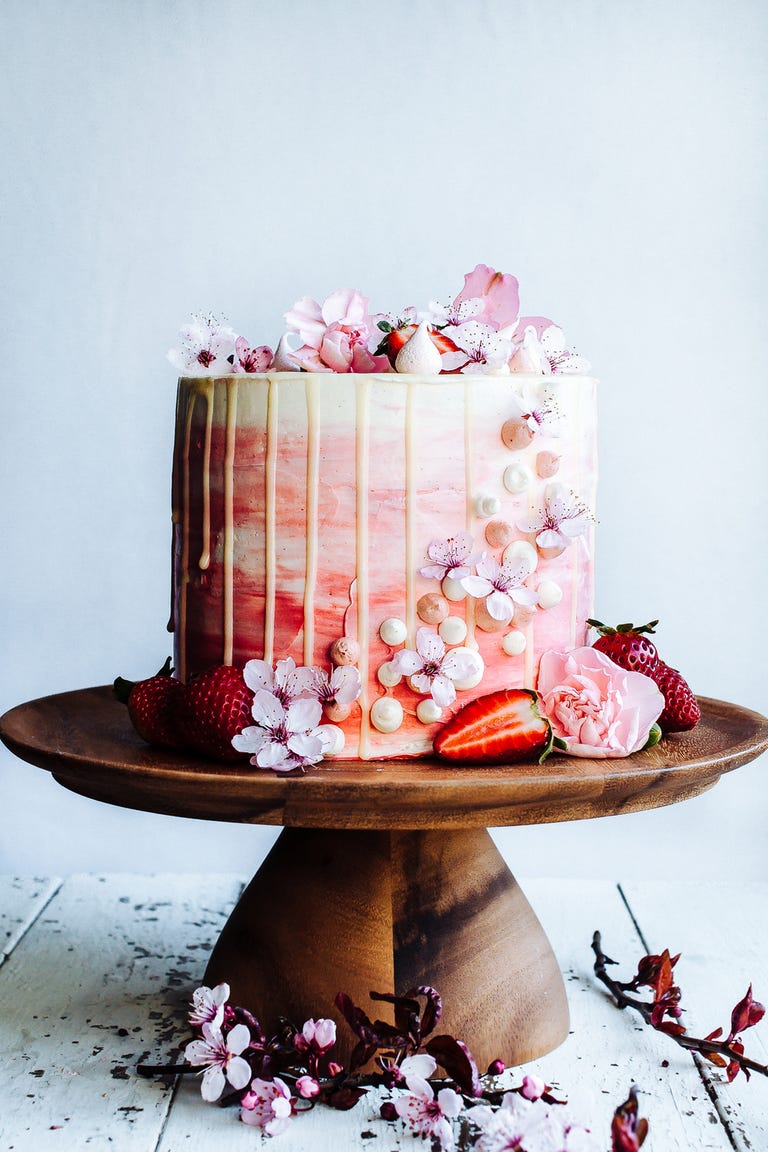 Strawberry And Vanilla Bean Cake
This lovely cake is as decadent as it is beautiful. Serve up with glasses of celebratory bubbly for a perfect Valentine's Day dessert.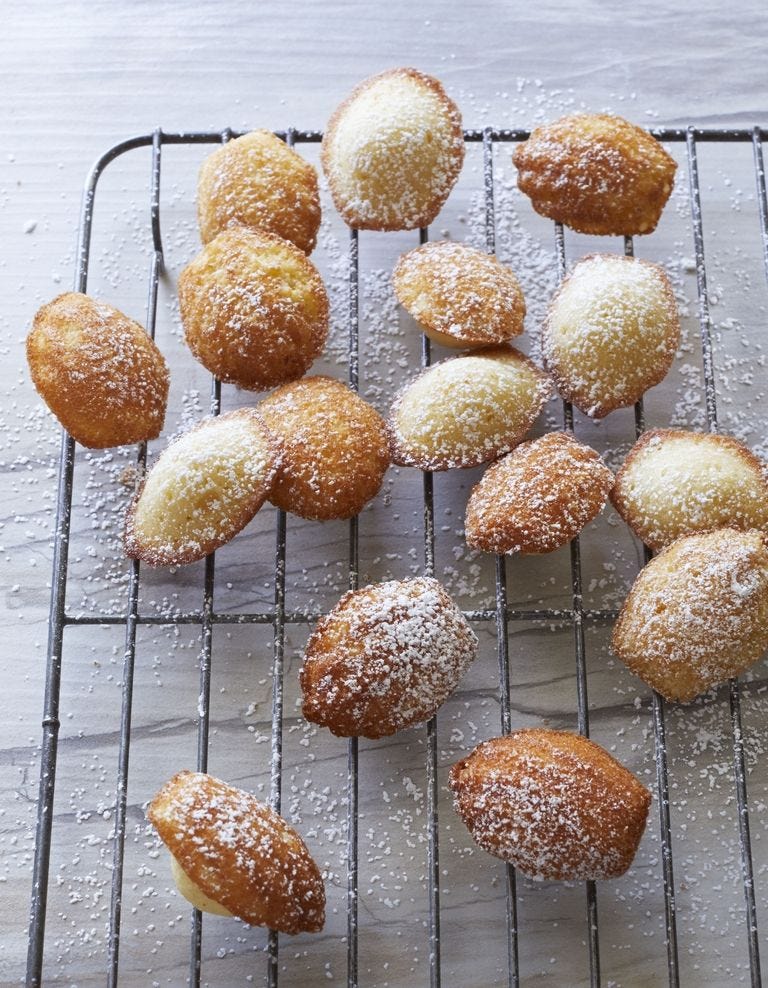 Fragrant Madeleines
Soft and airy, these handheld cakes are a French bakery staple. Conjure up Paris at dawn with the sweet smell of madeleines fresh out of the oven.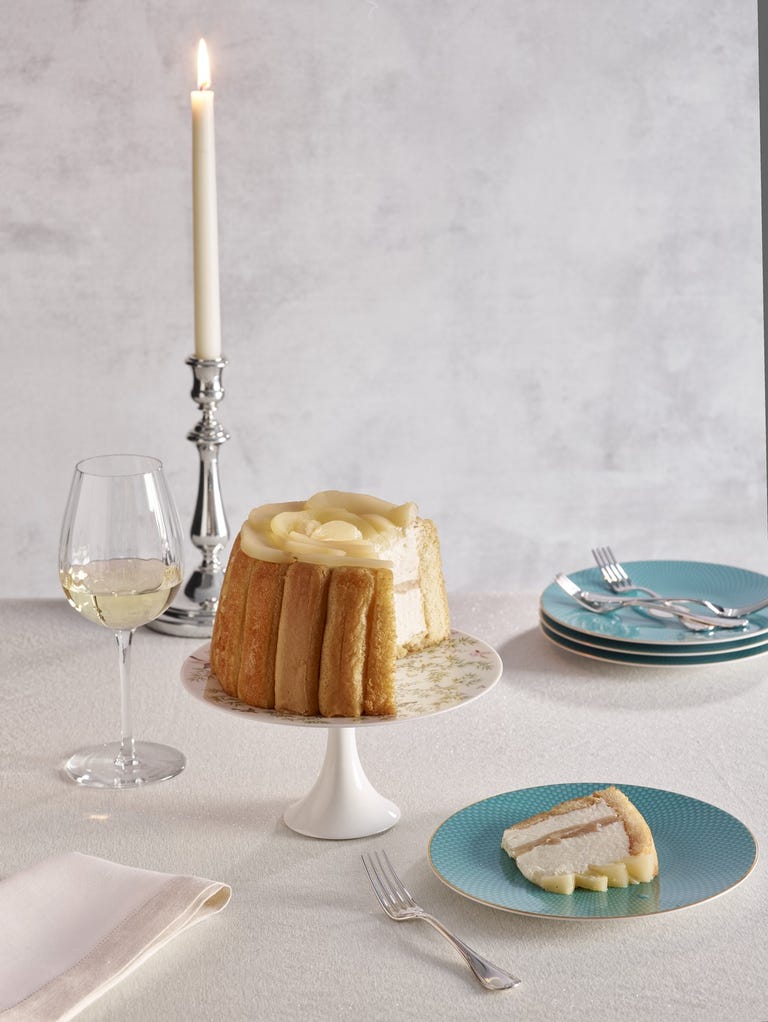 Pear Charlotte
Eschew the chocolate this year, and whip up a light, moist pear cake instead. Your significant other will surely feel like royalty.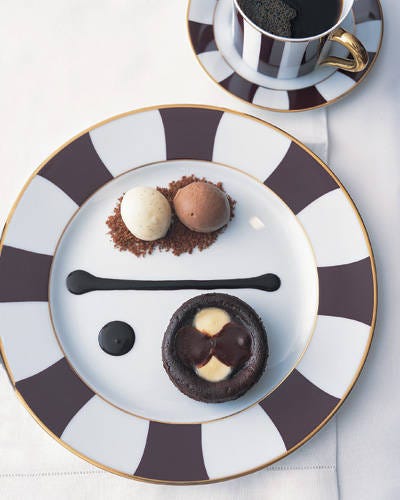 Photographer: Antonis Achilleos
Chocolate Clafoutis
While traditional clafoutis are studded with cherries, this recipe calls for only dark, bittersweet chocolate, butter, eggs, and a touch of sugar. The result is a decidedly smooth, chocolatey dessert.
Strawberry-Rhubarb Mille-Feuille
Delicate puff pastry makes a perfect canvas for the complex flavors of strawberry and rhubarb to mingle together in harmony.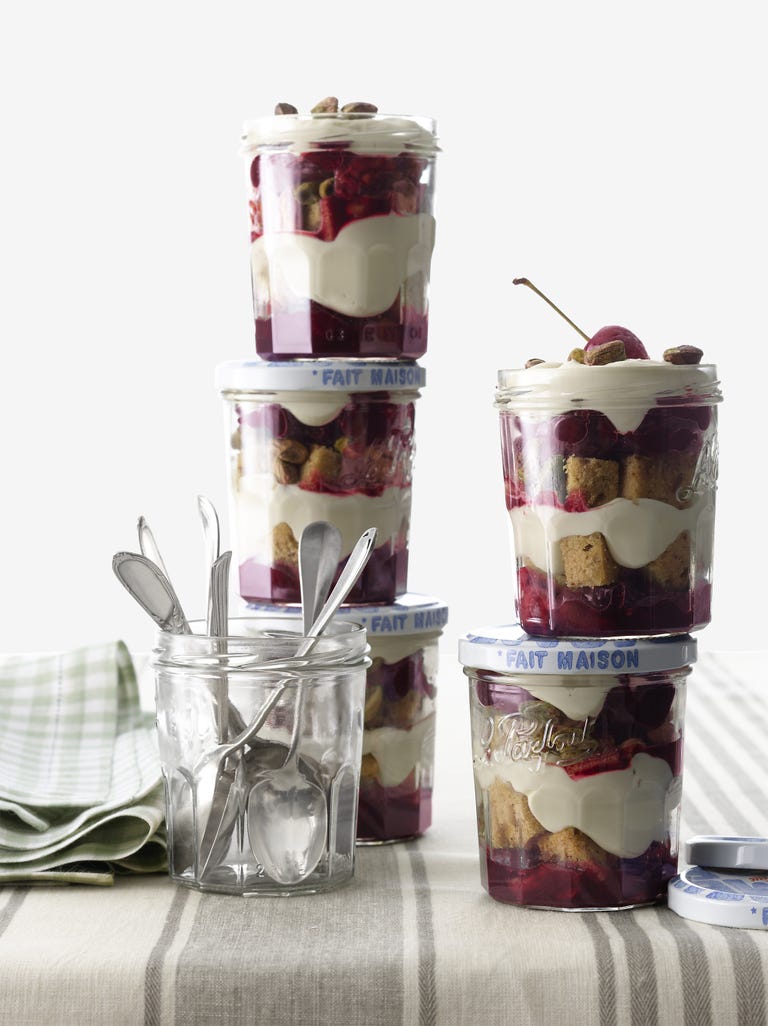 Fruit-And-Cake Verrine
If you're planning a Valentine's Day party or dinner, whip up a batch of these layered desserts in advance. Your guests will delight over their single servings.
Photo: Antonis Achilleos; Photographer: Antonis Achilleos • Food Preparation by Eric Bertoia
Coffee Parfait
Caffeine fans will instantly fall for this creamy parfait, which gets its flavor from delectable coffee liqueur.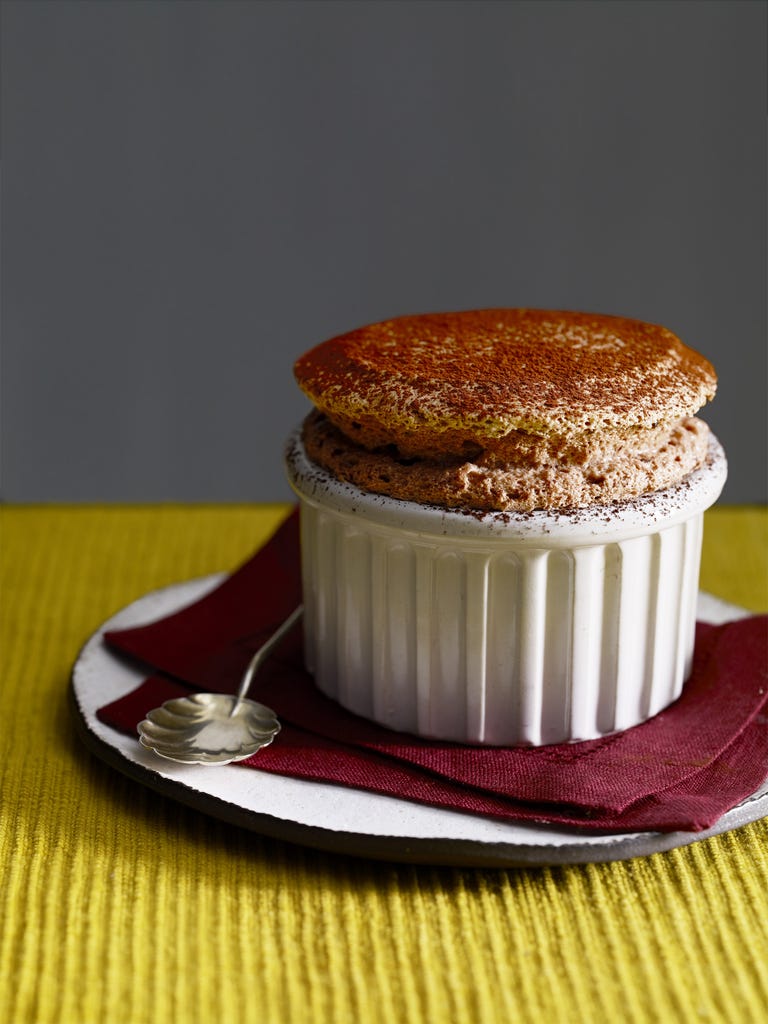 Chocolate Soufflé
If you're really ready to challenge yourself this Valentine's Day, it may be time to try your hand at a chocolate soufflé. Just be warned, the decadent dessert takes plenty of patience.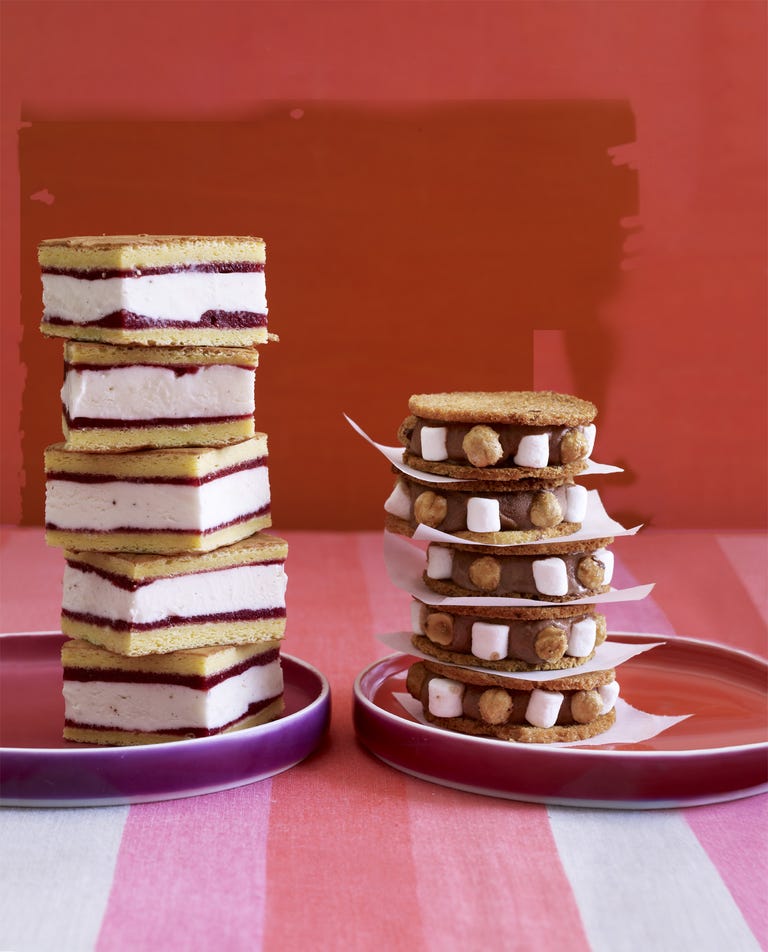 Elevated Ice Cream Sandwich
Take a childhood favorite up a few notches with this sophisticated take on ice cream sandwiches. It's the perfect way to indulge the kid in you.
This content was originally published here.